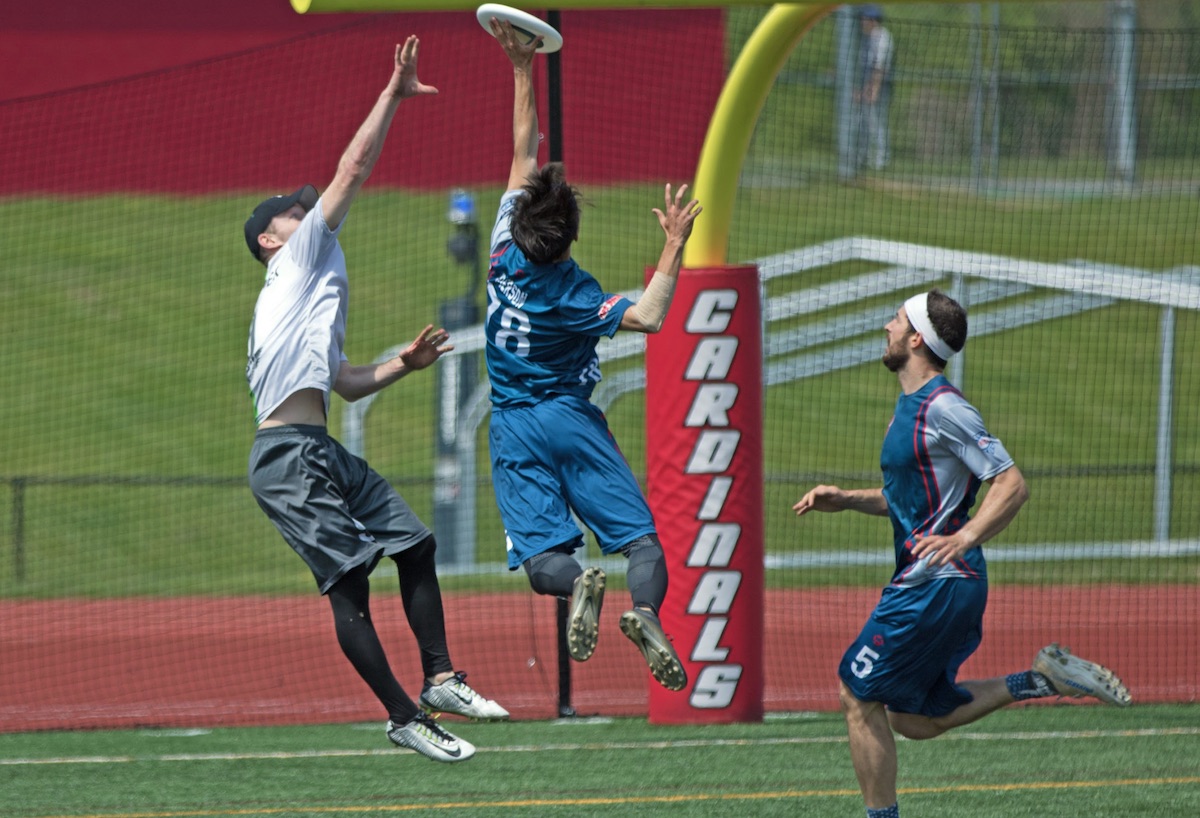 All photos by Rob Gilmor
April 25, 2018
Tyler Byrum
Getting in the win column for the first time each season always marks a big victory for a team. Not only did the DC Breeze's 26-19 home win over the Ottawa Outlaws accomplish that, it showed that this team — led by new stars and still trying to form their identity — can win games on an AUDL field.
On Sunday the Breeze (1-1) played without two of the most prolific scorers in DC history in Jeff Wodatch and Max Cassell, without one of the key faces of the DC D-line, David Cranston, and many others. Still, the squad was able to get a win to avoid an 0-2 start and bottom position in the Eastern Division standings.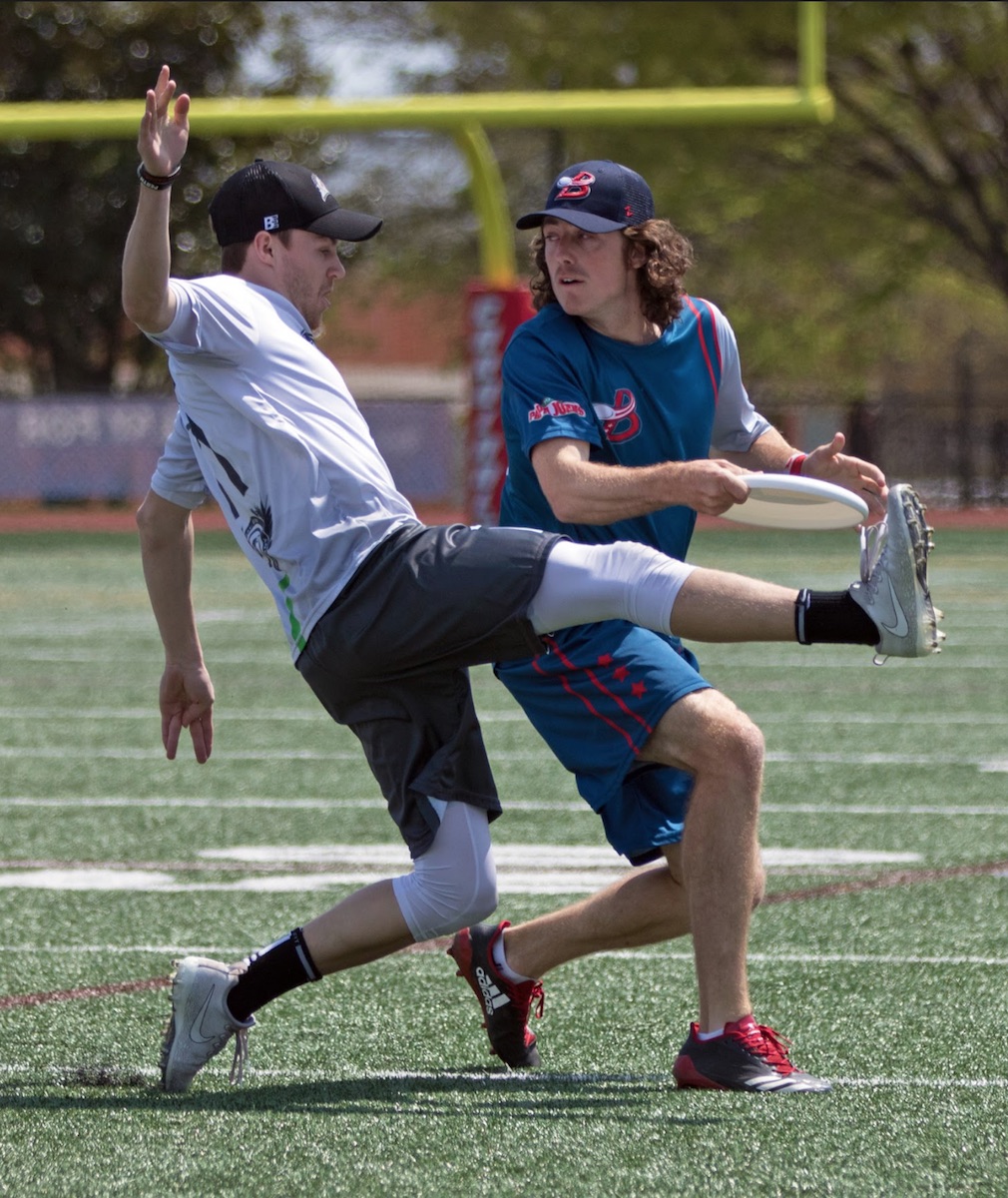 Once again Matthew 'Rowan' McDonnell led the way for the Breeze. He led the team in goals (6) and tied for the lead in assists (5), while also registering two blocks. The versatile hybrid also finished with a +11 plus/minus, just short of last week's +12. Touching the 34 times without a throwaway and with only two drops, no one saw the disc more or had more consistency for DC. This is without McDonnell being a primary handler for the O-line or regularly demanding the disc down the field.
Shining in his Breeze debut, Xavier Maxstadt racked up five assists including one on his very first touch of the game. Playing behind Nathan Prior (three assists), Maxstadt filed into the secondary disc distributor quite well. As can be expected with him, Maxstadt was always looking both near and far downfield for opportunities, and no throw was off limits.
https://twitter.com/theTylerByrum/status/988103323000635392
Ryan Swift found himself in the end zone for scores four times, two of which came on breaks. He was thrust into a D-line handler spot and performed quite well: 22 catches, no drops, 21/21 throwing. While it's still early in the season, the 23-year-old is in early contention for a regular D-line handler spot.
Overall, 20 players suited up and only two failed to record a goal or an assist.
In a game that had 11 breaks for the home team, only 13 blocks were recorded by the Breeze. Delrico Johnson had three of those, followed by rookie Leo Pierson, Nathan Prior, and McDonnell, with two apiece.
Despite a fairly strong wind most of the afternoon, five players made the perfect game club against Ottawa. McDonnell (27/27 throws) led the way, followed by Swift (21/21), Matt Kerrigan (18/18), Troy Holland (13/13), and Delrico Johnson (12/12). Kerrigan is the only Breeze player to show up on this list in both games this season. He has completed 32 passes this year without a turnover.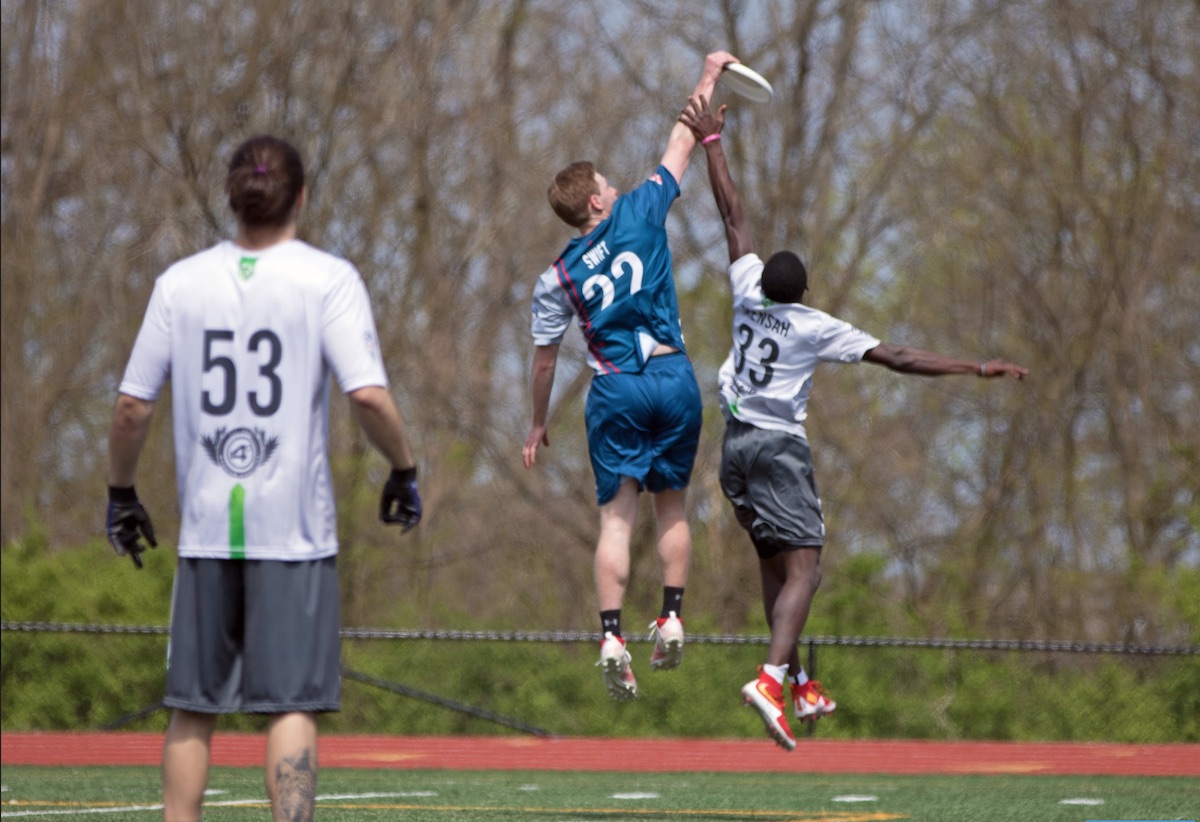 Complete Breeze vs. Ottawa Stats
Breeze Top 5 Performers of The Game
Matthew 'Rowan' McDonnell: 6 goals, 5 assists, 2 blocks, 27/ 27 throws, (+11)
Xavier Maxstadt: 5 assists, 28/30 throws, (+3)
Delrico Johnson: 2 goals, 2 assists, 3 blocks, 12/12 throws, (+7)
Ryan Swift: 4 goals, 21/21 throws, (+4) Nathan Prior: 3 assists, 2 blocks 33/ 34 throws, (+4)
Nathan Prior: 3 assists, 2 blocks 33/ 34 throws, (+4)